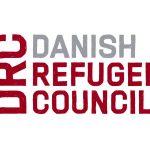 DRC
Finance Officer (Country) – Mogadishu, Somalia
Closing date: 26 Jun 2022
Background:
The Danish Refugee Council (DRC) is one of the world's leading humanitarian NGOs. DRC is a humanitarian, non-governmental, non-profit organization which has been operating in Somalia since 1997. DRC has mainly focused on Somalis who are displaced by conflict and natural disaster. DRC programs include Protection, Food Security & Livelihoods, Shelter/NFI and Water & Sanitation. Since 2018 DRC, in collaboration with UNHCR and under the leadership of the Protection Cluster, is spearheading a country-wide Protection Monitoring System. DRC is one of the two networks responsible for data collection in Somalia.
Overall purpose of the role: This role will be part of the Country Office Finance team but will focus on the Somalia Crisis Recovery Project (SCRP). The Finance Officer will therefore be under the technical line management of the Commercial Contract Specialist Lead and will be responsible for daily financial management and accounting tasks on SCRP. S/he will be required to ensure compliance with SCRP client and DRC procedures and guidelines for all reported expenditures, including subcontractor costs. The role contributes to the development of the project's financial management procedures, which are translated into action plans and day-to-day tasks. The Finance Officer may also be required to provide support to subcontractor staff on financial management tasks. The position sits within the main Country Finance Department and other duties will be assigned as determined by the Finance Manager to contribute to the functioning of the team.
Responsibilities:
Accounting/Finance:
Create cost and PO Invoices in DRC Dynamics ensuring that all the necessary supporting documents are fully approved and attached in DRC Dynamics.
Ensure that payment documents comply with DRC internal financial procedures and SCRP client regulations.
Follow up on pending invoices in the system and inform budget holder(s) on the status of the invoices.
Review staff expense reports and process payments for staff claims. Ensure all expenses in DRC Dynamics are of the highest quality.
Review and post partner invoices in DRC Dynamics on a quarterly basis, supporting invoice review and spot-checking if required.
Monitor the liquidity levels of the field office in relation to the designated project(s) and ensure that the cash requests are done on time each month.
Coordinate with DRC finance staff in the field to ensure adequate liquidity request is prepared for the project, compiled, and forwarded to Country Finance Specialist.
Review outstanding advances to DRC staff and follow up with the relevant staff to ensure advances are settled within the approved time frame.
Support the monthly closure of accounts in DRC Dynamics, where applicable for SCRP financial management.
Train partner finance and non-finance staff regarding finance procedures and policies.
Work with the Finance Specialist to reconcile related Balance Sheet accounts on a monthly.
Budget control, planning, and reporting:
Liaise daily with the Budget Holder to monitor actual spending versus project budget and forecasts. Support the Commercial Contracts Specialist Lead to update and maintain budget tracking tools, including Activity Based Budgets and the SCRP Internal Budget, for regular budget follow-up and reporting.
Support with providing financial information for the development and review of budget amendments, if applicable.
Attend monthly review meetings with SCRP project management to discuss key variances, reasons for these, and any remedial action that is required. Provide data for reporting on key performance indicators (KPIs) through the monthly Delivery Reporting Tool (DRT).
As directed by the Commercial Contract Specialist Lead, liaise closely with the Country Office finance team and the Head of Support Services to ensure appropriate billing of shared costs, including staff salaries, to SCRP.
Support the preparation of SCRP invoices at the end of each project quarter, including the review and clean-up of expenses in DRC Dynamics.
Support
Minimize financial risks by ensuring that DRC financial policies and procedures as set in Operations Handbook and any other SCRP/CO/RO/HQ instructions are strictly adhered to through a predefined effective internal control system.
Work with the risk and compliance department to ensure compliance with relevant country statutory and other financial obligations such as tax, levies, and statutory returns.
Check the completeness, accuracy, and validity of information regarding payment documents during the review of scanned vouchers.
Ensure the presence and proper filing of all required documentation for financial audits, in cooperation with the project financial management team, area finance teams, CO risk, partnerships & compliance team.
Support the finance team in the internal and external audit processes, as applicable, and support SCRP project management to implement recommendations raised through internal and external audits, compliance audits, etc., if any.
Provide technical assistance and advice to both DRC and partner staff as necessary to maintain high compliance standards.
The responsibilities listed in the JD are not exhaustive and may be readjusted according to operational needs but will remain in line with the overall purpose of the role.
Experience, Education and technical competencies: (include years of experience)
Minimum 3 years of relevant and practical work experience in accounting and financial management with an international organization, and preferably in the Somalia context, with proven experience managing large budgets
Bachelor's degree in Finance/Accounting or Business Administration or equivalent Professional Qualification. Preferably Master's degree.
Competence in providing technical guidance and training.
Proven experience in working with national partners, and local/government authorities.
Working experience with relevant donors (e.g. World Bank, USAID, EU, ECHO, OFDA, WFP, FCDO guidelines).
Excellent computer skills – proficiency in Excel spreadsheet and able to work with PowerPoint and Word.
Good communication skills and full professional proficiency in English.
Well-developed organizational and planning skills in order to meet deadlines, self-motivated and proactive.
Honest and trustworthy person.
English – fluent with the capacity to produce well-written products for formal reporting and communication
Honest, hardworking, and independent
Languages:
Fluency in written and spoken Somali & English
ABOUT YOU
In this position, you are expected to demonstrate DRC' five core competencies: Striving for excellence: You focus on reaching results while ensuring an efficient process. Collaborating: You involve relevant parties and encourage feedback. Taking the lead: You take ownership and initiative while aiming for innovation. Communicating: You listen and speak effectively and honestly. Demonstrating integrity: Upholding and promoting the highest standards of ethical and professional conduct in relation to DRC's values and Code of Conduct, including safeguarding against sexual exploitation, abuse and harassment.
Conditions
Availability: August 2022
Duty station: Mogadishu
Reporting to: Finance Manager
Duration: One year with possibility of extension based on performance and funding
Contract: This position is graded as Band H-Non-Management for qualified national staff and the terms of employment will be in accordance with DRC terms for national staff.
The position is open to Nationals ONLY
Gender Equality: DRC is committed to achieving gender parity in staffing at all levels. In light of this, women candidates are particularly encouraged to apply to bridge the gender gap. Equal Opportunities: DRC is an equal opportunity employer. We value diversity and we are committed to creating an inclusive environment based on mutual respect for all employees. We do not discriminate on the basis of age, sex, disability status, religion, ethnic origin, color, race, marital status or other protected characteristics.
Commitments DRC has a Humanitarian Accountability Framework, outlining its global accountability commitments. All staff are required to contribute to the achievement of this framework (http://www.drc.dk/HAF.4265.0.html). All DRC staff must be committed to the Red Cross Code of Conduct, as well as the Core Humanitarian Standards.