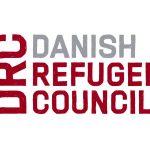 DRC
Mixed Migration Borderlands Consultancy – Ethiopia, Kenya, Somalia
Mixed Migration Borderlands Consultancy – Ethiopia / Kenya / Somalia
Closing date 10 Jun 2021
The Danish Refugee Council (DRC) and the Mixed Migration Centre (MMC) aim to expand their portfolio of research to understand the interactions between people on the move and security actors. As such, DRC and MMC will undertake a research study that aims to understand relationships between border security and management officials, border communities, and refugees/migrants. The study will be undertaken through community-centered lens and will examine experiences of refugees/migrants in borderlands areas, perceptions towards security sector officials, and interactions with border communities. For the research study, the focus on borderlands areas that intersect migration corridors will include areas in Ethiopia, Djibouti, Kenya, and/or Somalia.
This research initiative will investigate the intersection between migration and security actors in selected migration hubs in borderlands in East Africa. The research will also aim to understand the engagement between security actors, local/host communities, and refugees/migrants in borderlands areas. Through this initiative, DRC and MMC will aim to strengthen cross-border programming and advocacy around human rights-sensitive security governance by understanding the role of security sector actors and migration governance in relation to mixed migration dynamics.
Therefore, DRC and MMC are looking to commission a consultant to;
1: Conduct a Research study that will expand the knowledge base on dynamics in borderland areas between people in mixed migration, local communities, and security sector actors – with an aim of supporting DRC programming in security governance.
2: Facilitate a learning event to launch the research and findings, with an aim of engaging key stakeholders and NGOs of the Borderlands Working Group and BORESHA consortium partners to discuss findings and implications for program, policy, and advocacy work.
………………………………………………………………………………………
PLEASE JOIN US – QARAN JOBS
Follow us on Social Media:
Facebook Page: https://www.facebook.com/QaranJobs.so  
Facebook Group: https://www.facebook.com/groups/somaliajobs
Linkedin: https://so.linkedin.com/company/qaranjobs
Twitter: https://twitter.com/QaranJobs
Instagram: https://www.instagram.com/qaranjobs