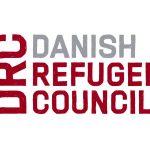 DRC
Protection Officer (Protection Monitoring and Reporting) – Mogadishu, Somalia
Organization: DRC – Danish Refugee Council
Location: Mogadishu – Somalia
Closing Date: 2022-06-24
Background:  
The Danish Refugee Council (DRC) is one of the world's leading humanitarian NGOs. DRC is a humanitarian, non-governmental, non-profit organization which has been operating in Somalia since 1997. DRC has mainly focused on Somalis who are displaced by conflict and natural disaster. DRC programs include Protection, Food Security & Livelihoods, Shelter/NFI and Water & Sanitation.
Since 2018 DRC, in collaboration with UNHCR and under the leadership of the Protection Cluster, is spearheading a country-wide Protection Monitoring System. DRC is one of the two networks responsible for data collection in Somalia.
Overall purpose of the role: 
Within the scope of DRC's Protection projects the Protection Officer (Protection Monitoring and reporting) will be responsible for drafting Protection Monitoring and activity reports (weekly, monthly, ad hoc) based on key finding and achievements and in gathering inputs from the field team and follow-up, as per the reporting schedule.
The position plays a key role in contributing to and supporting protection programming through the analysis and sharing of information in accordance with professional standards for protection work.
The position is responsible to design reports and thematic documents related to DRC's protection programming for both internal and external audiences and will support the Protection Manager and other members of the protection team in the identification of key protection trends and in the analysis of data to support the development of evidence-based decision making and strategies.
Responsibilities: 
 Draft Protection Monitoring, activity reports, and evidence-based advocacy note on a weekly, monthly, and ad hoc basis.
Collect and maintain project data ensuring the highest standards of data protection and confidentiality;
 Support with occasional document translation and provide interpretation support to Protection Manager/Specialist during meetings, trainings, and other project activities.
 Establish good working relationships and high level of communication with the Protection Manager
 In collaboration with the PIM officer, report, manage, and analyze protection monitoring and protection activity data and key achievement.
Coordinate the entire protection monitoring exercise, analyze and compile report and liaise with the protection manager for technical support.
Develop together with the team and together with the team leaders, clear work plans on a weekly and monthly basis.
Coordinating and gathering inputs from the team and follow-up, as per the reporting schedule;
Regularly monitor sources of internal and external information, data and knowledge products and share this information/updates with relevant team members, as and when required;
Experience, Education and technical competencies: (include years of experience) 
2-3 years of professional experience in the field of humanitarian interventions, human rights or grants
 Experience in developing, managing information, and using databases more specifically
 University Degree in Law, Psychology, Social work, Social Sciences, Counseling, Education, Human Rights, Development Studies, or relevant equivalent disciplines.
Experience in developing, managing information, and using databases more specifically
Experience of working as information analyst and/or working on protection and human rights
Strong knowledge of Kobo, Power- Bi and other data visualization tools. Experience in protection monitoring and reporting.
Good data collection/analysis and reporting skills
Knowledge of different data collection methodologies and processes
English – fluent with the capacity to produce well-written products for formal reporting and communication
Honest, hardworking, and independent

Languages:
•    Fluency in written and spoken Somali & English
ABOUT YOU
In this position, you are expected to demonstrate DRC' five core competencies:
•    Striving for excellence: You focus on reaching results while ensuring an efficient process.
•    Collaborating: You involve relevant parties and encourage feedback.
•    Taking the lead: You take ownership and initiative while aiming for innovation.
•    Communicating: You listen and speak effectively and honestly.
•    Demonstrating integrity: Upholding and promoting the highest standards of ethical and professional conduct in relation to DRC's values and Code of Conduct, including safeguarding against sexual exploitation, abuse and harassment.
Conditions
Availability:    July 2022
Duty station:    Mogadishu
Reporting to:   Protection Manager
Duration:       6 Month with possibility of extension based on performance and funding
Contract:       This position is graded as Band H-Non-Management for qualified national staff and the terms of employment will be in accordance with DRC terms for national staff.
The position is open to Nationals ONLY
Gender Equality: DRC is committed to achieving gender parity in staffing at all levels. In light of this, women candidates are particularly encouraged to apply to bridge the gender gap.
Equal Opportunities: DRC is an equal opportunity employer. We value diversity and we are committed to creating an inclusive environment based on mutual respect for all employees. We do not discriminate on the basis of age, sex, disability status, religion, ethnic origin, color, race, marital status or other protected characteristics.
Commitments
DRC has a Humanitarian Accountability Framework, outlining its global accountability commitments. All staff are required to contribute to the achievement of this framework (http://www.drc.dk/HAF.4265.0.html).  All DRC staff must be committed to the Red Cross Code of Conduct, as well as the Core Humanitarian Standards.
Application
Applicants must send a cover letter and an updated CV in English. The cover letter should outline your personal motivation for applying and your key qualifications for the position. We only accept applications sent via our online-application form on www.drc.ngo under Vacancies. Applications sent by email will not be considered.
Please forward the application and CV, in English through the online application on www.drc.ngo under Vacancies no later than 24th February 2022.
If you have questions or are facing problems with the online application process, please visit drc.ngo/job support
………………………………………………………………………………………
………………………………………………………………………………………
PLEASE JOIN US – QARAN JOBS
Follow us on our Social Media:
Telegram: https://t.me/qaran_jobs
Facebook Page: https://www.facebook.com/QaranJobs.so
Facebook Group: https://www.facebook.com/groups/somaliajobs
Linkedin: https://so.linkedin.com/company/qaranjobs
Twitter: https://twitter.com/QaranJobs
Instagram: https://www.instagram.com/qaranjobs
………………………………………………………………………………………