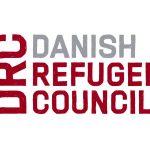 Danish Refugee Council - DRC
Protection Specialist – Somalia Protection Monitoring System – Mogadishu, Somalia
Closing date: 10th October 2023
Overall Purpose of the Role:
The Protection Specialist will be the focal point for DRC in the roll out, development, management, and data analysis of the Somalia Protection Monitoring System (PMS) coordinated by the Somalia Protection Cluster. The selected candidate will be responsible for coordination of PMS implementation within DRC and partner organizations, including building the capacity of Protection Monitors (PMs) and supervising data collection, analysis and reporting. Additionally, the Protection Specialist will be looking into other information sources as secondary data to feed into the overall protection monitoring situation in Somalia. The position will work closely with the Protection Cluster with the support of DRC's Protection Manager and Information Management Coordinator.
Responsibilities
Coordination of the Protection Monitoring System implementation within DRC.
Act as the focal point within DRC and the Protection Cluster for the implementation of the Somalia Protection Monitoring System. Direct communication with DRC protection team leaders, and all protection monitors in the field on data quality assurance issues, key informant selection process and targets, timely conduction of key informant interviews and submission of PMS data within scheduled monthly collection cycles.
In coordination with Protection Manager, IM Coordinator and PIM officer maintain DRC Somalia's protection database and other information management systems linked to protection.
In coordination with Protection Manager, IM Coordinator and PIM officer rollout standardized protection databases and information management systems across DRC Somalia's protection projects.
Develop protection tools, with an emphasis on protection monitoring in close collaboration with the Protection manager and the field teams.
Support the Protection Manager and Head of the Program in collecting and compiling information for new project proposals and concept notes.
Collaborate with the MEAL Manager in the development and tracking of monitoring and evaluation plans for new projects.
Capacity building of protection monitors on protection information management.
Train staff on data protection policy and data protection good practices
Train Protection monitors on ethical protection monitoring include how to use PMS data collecting tools, inclusivity and participation during key informant selection and reporting, data protection, and interviewing skills, among other emerging themes in protection monitoring
Contribute to the recruitment of qualified protection monitors.
Update Area Managers, Program Managers and Technical program teams on the resource needs and requirements of the protection monitoring system and monitors.
Contribute to the development of budgets for the PMS and protection monitors.
Enhance DRC staff's knowledge and capacity to use relevant databases and in topics including data quality, and basic data analysis.
Support field teams in rolling out protection monitoring frameworks and processes.
Support the Somalia Protection Cluster on the implementation of the Protection Monitoring System.
Facilitate the training of protection monitors from other cluster partners who are members of the SPMS.
Facilitate workshops with partners to assess the information being collected.
Based on the joint analysis workshops, and with support from DRC's Humanitarian Policy Advisor Draft Joint Analysis reports and share with cluster focal point.
Support organizing protection cluster public forums, and review the translation of PMS information & communication materials from English to Somali done by PIM officer(s).
Review and/or develop ways of working in relation to SPMS information flows, data processing, analysis, reporting, and dissemination between the Protection Cluster and SPMS partners. as well as internally,
In collaboration with the Protection Cluster and DRC's IM Coordinator, support the designing, management of respective data/information collection processes and systems for the Somalia Protection Monitoring System;
Attend regular meetings on SPMS to ensure the proper functioning of the system
Provide visual infographics to feature SPMS data in relevant SPMS reports, such as monthly reports, quarterly reports, annual reports, district profiles, etc. recommendation and support drafting of other data analysis products relevant to the SPMS such as reports, monthly highlights, and district profiles.
Perform other related duties as required by DRC and the Protection Cluster from time to time.
About you
In this position, you are expected to demonstrate DRC's five core competencies:
Striving for excellence: You focus on reaching results while ensuring an efficient process.
Collaborating: You involve relevant parties and encourage feedback.
Taking the lead: You take ownership and initiative while aiming for innovation.
Communicating: You listen and speak effectively and honestly.
Demonstrating integrity: You act in line with our vision and values.
Qualifications and Experience
At least 2 years of experience with an NGO or UN agency, at least 1 year of which should be in an operational setting.
University degree in social sciences, information technology, demography, statistics, or any related area.
Specialized training on information management systems
Solid understanding and experience in understanding information needs and designing/implementing IM systems accordingly (PIM process)
Experience in developing, managing information and using databases in humanitarian settings.
Experience leading training
Experience compiling information for external dissemination
Good understanding of monitoring and evaluation processes, including conducting assessments and surveys.
Good experience in research and data/information management, information security as well as quality assurance techniques.
Strong understanding of humanitarian, displacement, and protection issues.
Strong knowledge of Excel and preferably MS Access or other databases, SharePoint Online, and other modern tools.
Strong knowledge of data collection, analysis, and visualization tools and techniques, such as Kobo, Power-BI, PivotTables/charts, and Google Forms, among others.
Understanding Humanitarian Mapping.
Demonstrated skills in PC troubleshooting, software, and hardware support, networking, data backup, creating data entry forms, and generating database reports.
Previous experience working with a protection-related data base is a plus.
Ideally, specific experience designing or implementing protection monitoring systems
Fluency in English language (written and spoken) essential.
Fluency in Somali language
Conditions
Contract: 6 months with the possibility of extension, subject to funding and performance. Salary and other conditions are offered by DRC's Terms of Employment for National Staff; Employment band Non-Management G2
Availability: 1st November 2023
Duty station: This position is based in Mogadishu with significant travel to the field
Reporting Line: Protection Manager
Providing equal opportunities, we are committed to creating an inclusive and positive work environment based on mutual respect for all employees. All applicants are considered for employment without attention to race, age, ability, ethnicity, nationality, religion, gender identity, sexual orientation, marital status, or any other factor. At DRC we celebrate diversity and appreciate our employees for the people they are and their unique skills, backgrounds, and perspectives. We encourage all interested candidates to apply.
Promoting high standards: DRC's capacity to ensure the protection of and assistance to refugees, IDP, and other persons of concern depends on the ability of our staff to uphold and promote the highest standards of ethical and professional conduct about DRC's values and Code of Conduct, including safeguarding against sexual exploitation, abuse, and harassment. DRC conducts thorough background checks as part of the recruitment process
Application and CV
All applicants must upload a cover letter and an updated CV (no longer than four pages) in English. Applications sent by email will not be considered
Qualified Female candidates highly encouraged to apply
Applicants are to indicate on the Cover letter the location they are applying for; All applicants are encouraged to apply for only one location.
DRC only accepts applications sent via our online application form on www.drc.ngo under Vacancies.
Please submit your application and CV in English no later than 10th October 2023.