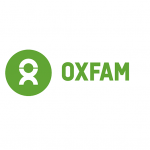 OXFAM
Terms of Reference Consultancy: Disability inclusion training of Dutch Relief Alliance Joint Response in Somalia
Terms of Reference
Disability inclusion training
Terms of Reference Consultancy: Disability inclusion training of Dutch Relief Alliance Joint Response in Somalia.
Purpose of consultancy: Consultant to deliver virtual training to train staff of Dutch Relief Alliance Somali joint response humanitarian consortium members and partners on how to include people with disabilities in humanitarian action.
Locations and dates of assignment: home-based, (4 days virtual training ) disability inclusion training to be completed by 29th May 2021. The training will target participant in two groups ,one training for a senior managers and one targeting a group of field staff.
Deadline for applications: 14 May 2021, to SOM-Consultancies@oxfam.org
Background
Oxfam is the lead organisation for the Dutch MFA-funded "Somalia Joint Response" (SOMJR under the "Dutch Relief Alliance" – an NGO Alliance), a consortium consisting of currently 4 INGOs and 8 LNGOs, with a presence in Somaliland, Puntland and South Central Somalia. Since 2019, the SOMJR is delivering a multisectoral integrated humanitarian response, focusing on the following sectors: Nutrition, WASH, Health, Food Security and Livelihoods, Protection. Cash transfers play an important role throughout the response. Beneficiaries of our actions are IDPs, agro-pastoralist and pastoralist communities living in IPC 3/at risk of IPC4 areas, many of them in remote hard to reach areas, with limited access to basic services.
The SOMJR integrates the DRA's strategic objectives: 1) more accountable humanitarian action, 2) innovation and learning, 3) collaboration for effective responses, 4) more effectively supporting locally led responses. Accountability and localisation are the key objectives and drivers of the consortium, and considerable budget and resources have been allocated to support joint initiatives in these areas. 
Objectives of the Training:
Following are the objectives of the training :
To carry out training on including people with disabilities in humanitarian action to the staff of the Dutch Relief Alliance members and partners in Somalia.
Training staff to recognize disability from a rights-based perspective.
Understand the importance to include persons with disabilities in their humanitarian projects, also in times of COVID-19.
Training staff to understand and use the IASC-(Inter-agency Standing Committee)- guidelines on inclusion of persons with disabilities in humanitarian action.
Together with partners map their current practices with disability inclusion.
Training staff to identify all barriers that prevent persons with disabilities from accessing humanitarian action, including in COVID-19 response programs.
Training staff to identify enablers that facilitate the participation of persons with disabilities.
Collect staff input to improve and/or develop partners' action plans for disability inclusion in 2021.
Have insight in the network of disability specific NGOs and service providers in Somalia/Somaliland and are able to set up a referral.
Training the staff on the monitoring tools for disability disaggregated data collection.
Deliverables and time frame:
The total time frame of this consultancy is 8 days at end of May 2021 ( 2 days preparation, 4 days online training, and 2 days report writing )
Detailed training outline including hand-outs and PowerPoint presentations for the training.
Training report including detailed actions plans for disability inclusion for each SOMJR partner, training evaluation by the participants , recommendations and way forward after the training.
Qualifications of consultant:
The consultants should demonstrate the following areas of technical expertise in his/her CVs and application:
Experience in design, planning and implementation of disability inclusion trainings and humanitarian programming.
Mandatory requirement of language proficiency in English and the competency to produce good quality written reports in English.
Provided similar type of consultancy.
If interested, please share your application by 14th May to SOM-Consultancies@oxfam.org, submitting the following:
CV and cover letter, outlining experience in carrying out disability inclusion training and humanitarian programming.
Brief work plan, highlighting the proposed methodology.
Financial proposal/ consultancy fee including 6% Somaliland Government tax for local consultant and 12% for international Consultant .
After the application deadline, Oxfam will contact shortlisted applicants for an interview and further explanation.
Follow us on Social Media:
Facebook Page: https://www.facebook.com/QaranJobs.so  
Facebook Group: https://www.facebook.com/groups/somaliajobs
Linkedin: https://so.linkedin.com/company/qaranjobs
Twitter: https://twitter.com/QaranJobs
Instagram: https://www.instagram.com/qaranjobs