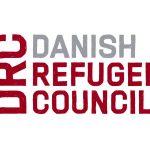 DRC
Re-Advert: Support Serve Manager – Dolo Ado, Ethiopia
Title: Support Serve Manager (Re Advertised)
Location: Dolo Ado, Ethiopia
Employment Category:  F2
Reporting To:  Area Manager
Start of Contract & Duration: December 31, 2023
Reposting date: May 08, 2023
Required Employee: 1
Salary: USD 1,445.00 to USD 1,757.00 based on you work experience and educational qualification.
INTRODUCTION
The Danish Refugee Council (DRC), an international non-governmental organization (NGO), has been providing relief and development services in the Horn of Africa since 1997. DRC promotes and supports solutions to the problems faced by refugees, internally displaced people (IDPs), and migrants. The organization has offices across the region and has been operational in Ethiopia since 2009.  With funding from bilateral and multilateral donors, DRC is currently implementing a range of activities across Ethiopia and Djibouti, including WASH and shelter provision, child and youth protection, gender-based violence response, awareness-raising of migration risks, protection monitoring of migration routes, and livelihoods support for returning migrants or those at-risk of migration.
OVERALL PURPOSE OF THE ROLE:
The Support Services Manager will be responsible for the effective leadership and management of all support functions and ensures the smooth running of operations across the Somalia area in line with the DRC Operations Handbook and ensures close coordination with country office support services units in Addis Ababa.
RESPONSIBILITIES
Reporting to the Area Manager, the Support Services Manager will manage the support functions of the area office and ensure compliance with DRC procedures and guidelines within the area. The role contributes to the development of area strategies, which are translated into action plans and day-to-day tasks. The role provides support and/or technical guidance to base operations.
Leadership, planning, and strategy
Lead and manage the support service functions of Administration, Finance, Human Resources, and Supply Chain at area level
Ensure that annual planning for area support services is done and deadlines / targets are met for support function deliverables
Ensure continual coordination with country office to ensure country-wide consistency and adherence with DRC global and country requirements
Ensure that project planning includes relevant support service requirements (such as lead times and appropriate budgets) and the Government of Ethiopia's 70/30 budget requirement
Ensure that resource mobilisation is realistic and meets the needs of support functions, by using the operations budget to input to donor proposals
Ensure that support services are fit for purpose to meet programme needs and provide a supportive focal point to enable interventions and operations
Be the support services focal point for the compliance self-check, risk register, internal audit and results contract
HR support
Ensure that Human Resources processes for senior staff is supported and enabled
Ensure monthly reports and produced and that targets are met by the department and provide a link to the HR coordination unit in Addis
Ensure that quarterly tasks are completed on time (such as staff induction, Code of Conduct training and leave planning)
Ensure that annual HR tasks are completed as per the Operations Handbook (e.g., Performance & Development Reviews)
Streamline HR responses across departments (e.g., support on organogram development)
Ensure the HR team fulfills daily tasks, such as recruitment, contract renewal/ amendments, timesheet submission and leave tracking
Administration support
Ensure overall administration of the Dolo Ado area office and sub-office locations is enabled and fit for purpose
Ensure administrative tasks are carried out in accordance with the area office needs and staff are consulted on their needs and requirements for smooth functioning of the programme
Oversee the team to ensure follow up on routine tasks are carried out (guesthouse supplies, visa applications, phone credit purchase, utilities bill payments, rental and lease agreements)
Logistics and procurement support
Ensure procurement procedures are followed while being the focal point for tenders together with the coordination unit (including being a committee member for most major tenders)
Closely follow department KPIs and ensure that monthly report submissions are timely and of high quality
Ensure programme supply chain planning is supported, including assisting with the development of procurement plans and attending grant kick off meetings
Work with the Supply Chain TL to ensure each of the sub departments (procurement, fleet, assets, warehouse and IT) have targets and are meeting them, in line with Operation Handbook procedures
Finance
Support the Area Manager in all aspects of financial planning, execution, monitoring, and compliance
Primary budget planner and secondary budget holder for all support service lines
Responsible for budget monitoring and forecasting for support service budgets
Work with senior managers to monitor budget of all grants, holding bi-weekly budget follow up meetings
Providing detailed analysis on budget variances to the AM and HOSS
Work with finance to ensure programme teams clearly understand compliance requirements
Conduct regular spot checks and provide feedback to Area Manager and programme managers / team leaders on areas in need of improvement
Ensure that monthly finance tasks are completed (payroll, SOS, PIT, cashbooks and cash forecasts) and in line with Operations Handbook procedures
Ensure that key annual finance tasks are completed according to schedule (such as annual reports, online platform reports, etc)
All DRC roles require the post-holder to master
DRC's core competencies:
Striving for excellence: You focus on reaching results while ensuring an efficient process.
Collaborating: You involve relevant parties and encourage feedback.
Taking the lead: You take ownership and initiative while aiming for innovation.
Communicating: You listen and speak effectively and honestly.
Demonstrating integrity: You act in line with our vision and values.
Skills and Qualifications
Experience and technical competencies: (include years of experience)
A minimum of 3 to 5 years' experience of financial, supply chain, human resources, administration or contractual management within international humanitarian and/or development aid.
Proven ability to design and implement financial and contractual management systems, processes and procedures across diverse programmes
Proven ability to lead and manage support services functions – administration, finance, human resources, and supply chain
Strong experience in management of finance and budget monitoring, financial forecasting, and procurement / logistical functions to successfully implement projects.
High-level communications and interpersonal skills.
A demonstrated ability to build and maintain relationships within a cross-cultural environment.
Sense of humour and supportive attitude
EDUCATION: (include certificates, licenses, etc.)
Degree in a related field, such as financial management, accountancy, or program management.
LANGUAGE: (Indicate fluency level)
Excellent verbal and written English
Somalia language is an added advantage
How to apply
Interested candidates who meet the required qualifications and experience are invited to submit an updated CV and cover letter explaining their motivation and why they are suited for the post.
We only accept applications sent via our online-application form on https://candidate.hr-manager.net/ApplicationForm/SinglePageApplicationForm.aspx?cid=1036&departmentId=19012&ProjectId=168047  under Vacancies.
Please forward the application and CV, in English through the stated website no later than May 22, 2023.
For general information about the Danish Refugee Council, please consult www.drc.ngo
Gender Equality: DRC is committed to achieving gender parity in staffing at all levels. In light of this, women candidates are particularly encouraged to apply to bridge the gender-gap.
Equal Opportunities: DRC is an equal-opportunity employer. We value diversity and we are committed to creating an inclusive environment based on mutual respect for all employees. We do not discriminate on the basis of age, sex, disability status, religion, ethnic origin, color, race, marital status, or other protected characteristics
We encourage only qualified Ethiopian Nationals to apply. DRC considers all applicants based on merit.