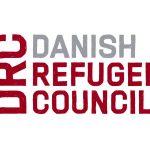 DRC
Water, Sanitation and Hygiene Assistant – Dolow, Somalia
Organization: DRC – Danish Refugee Council
Location: Dolow
Closing Date: 2022-06-28
Background:  
The DRC Somalia Programme is the largest programmes in East Africa region and has been providing relief and development services since 1997. DRC is among the INGOs with the largest presence in Somalia, with country-wide programmes implemented through six main sub offices in Somaliland, Puntland, Hiran Region, Gedo Region, Bay Region and Banadir Region. Using a human rights framework, the DRC Somalia operations focuses mainly on people who are affected by displacement, including refugees, internally displaced, and migrant.
Overall Purpose of the role:
The WASH Assistant will be responsible for the implementation of DRC WASH infrastructure program in Dollow. The WASH Assistant's He/She primary function is to assist the WASH Officer to ensuring quality of the planning, implementation and follow up of WASH activities being implemented by DRC. Specifically, the WASH Assistant is expected to conduct the day to day implementation of water, Sanitation and Hygiene activities especially in the areas of intervention in Dollow.
Responsibilities:
•    To carry out Need and technical assessment for all type of WASH infrastructures
•    Preparation and Submission of order requests as per DRC policies and procedures
•    To conduct trainings regarding operation and maintenance of water supply and sanitation facilities for beneficiaries and water management committees
•    Organize and implement hygiene promotion training as required
•    Liaise and secure consent from the local authorities and beneficiary prior to intervention
•    Regular monitoring of ongoing construction activities to ensure that all the activities are executing as per design, specifications and work schedule
•    Preparation of weekly monthly work plans and progress reports
•    Preparation of feasibility reports and completion certificates
•    Verify the work done at site and recommend for the payments to contractor(s)/casual labours etc
•    Preparation of all the payment documents, after verification, submission it to procurement department
•    Working in harmony with all other project staff and field team for the effective and efficient day-to-day management of the WASH project in Dolow
•    Participate in preparing monthly/quarterly/annual highlights/ reports and proposals and budgets for donors.
•    Mobilization of beneficiary communities to maintain the established/rehabilitated/protected water sources.
•    Coordinate with other stakeholder on the ground for smooth, efficient and effective implementation of the activities
•    Ensuring integration of WASH, Protection, livelihood and shelter activities through close coordination
•    Other relevant duties as directed by Line Manager.

Education, experience & technical competencies. (include years of experience)
 Essential:
•    Diploma for Public health, Environmental Health Science, Social worker, Public administration or equivalent professional qualification.
•    Minimum At least 1-year programming experience with relevant working experience (Specifically in WASH) in INGO agency or Non-Governmental Organization.
•    Proven ability to prioritize tasks and meet deadlines
•    Good knowledge of sphere and HAP standards
•    Excellent communication skills, calm and a good sense of humor
•    Very good understanding of national WASH policies and strategies, program and stakeholders in Somalia
•    Thorough knowledge of SPHERE Shelter and WASH in emergencies standards.
•    Experience working in volatile areas
•    Experience in community-based interventions
•    Experience in Microsoft Office and internet
•    Knowledge of GPS, Arc GIS and Google Earth
Languages:
•Fluency in written and spoken Somali & English.
ABOUT YOU
In this position, you are expected to demonstrate DRC' five core competencies:
•    Striving for excellence: You focus on reaching results through the Regional team both to position DRC and ensure excellence in all deliverables
•    Collaborating: You lead regional initiatives and processes by involving relevant parties and encouraging feedback.
•    Taking the lead: You take ownership and initiative while aiming for innovation.
•    Communicating: You listen to other stakeholders and staff; and you communicate concisely and persuasively.
•    Demonstrating integrity: You act in line with DRC's vision and values
Conditions
Availability:    July 2022
Duty station:   Dolow
Reporting to:   Area Manager
Duration:        6 Months with possibility of extension based on performance and funding
Contract:       This position is graded as Band I2-Non-Management for qualified national staff and the terms of employment will be in accordance with DRC terms for national staff.
The position is open to Nationals ONLY
Gender Equality: DRC is committed to achieving gender parity in staffing at all levels. In light of this, women candidates are particularly encouraged to apply to bridge the gender gap.
Equal Opportunities: DRC is an equal opportunity employer. We value diversity and we are committed to creating an inclusive environment based on mutual respect for all employees. We do not discriminate on the basis of age, sex, disability status, religion, ethnic origin, color, race, marital status or other protected characteristics.
Commitments
DRC adheres to the Core Humanitarian Standards. All staff are required to contribute to the achievement of these standards.
DRC has a Humanitarian Accountability Framework, outlining its global accountability commitments. All staff are required to contribute to the achievement of this framework.
For general information about Danish Refugee Council, please visit www.drc.ngo
Application:
Interested candidates who meet the required qualifications and experience are invited to submit updated CV and cover letter explaining their motivation and why they are suited for the post. We only accept applications sent via our online-application form on www.drc.ngo under Vacancies.
Please forward the application and CV, in English through the online application on www.drc.ngo  under Vacancies no later than 28 June 2022
If you have questions or are facing problems with the online application process, please visit drc.ngo/jobsupport
………………………………………………………………………………………
………………………………………………………………………………………
PLEASE JOIN US – QARAN JOBS
Follow us on our Social Media:
Telegram: https://t.me/qaran_jobs
Facebook Page: https://www.facebook.com/QaranJobs.so
Facebook Group: https://www.facebook.com/groups/somaliajobs
Linkedin: https://so.linkedin.com/company/qaranjobs
Twitter: https://twitter.com/QaranJobs
Instagram: https://www.instagram.com/qaranjobs
………………………………………………………………………………………